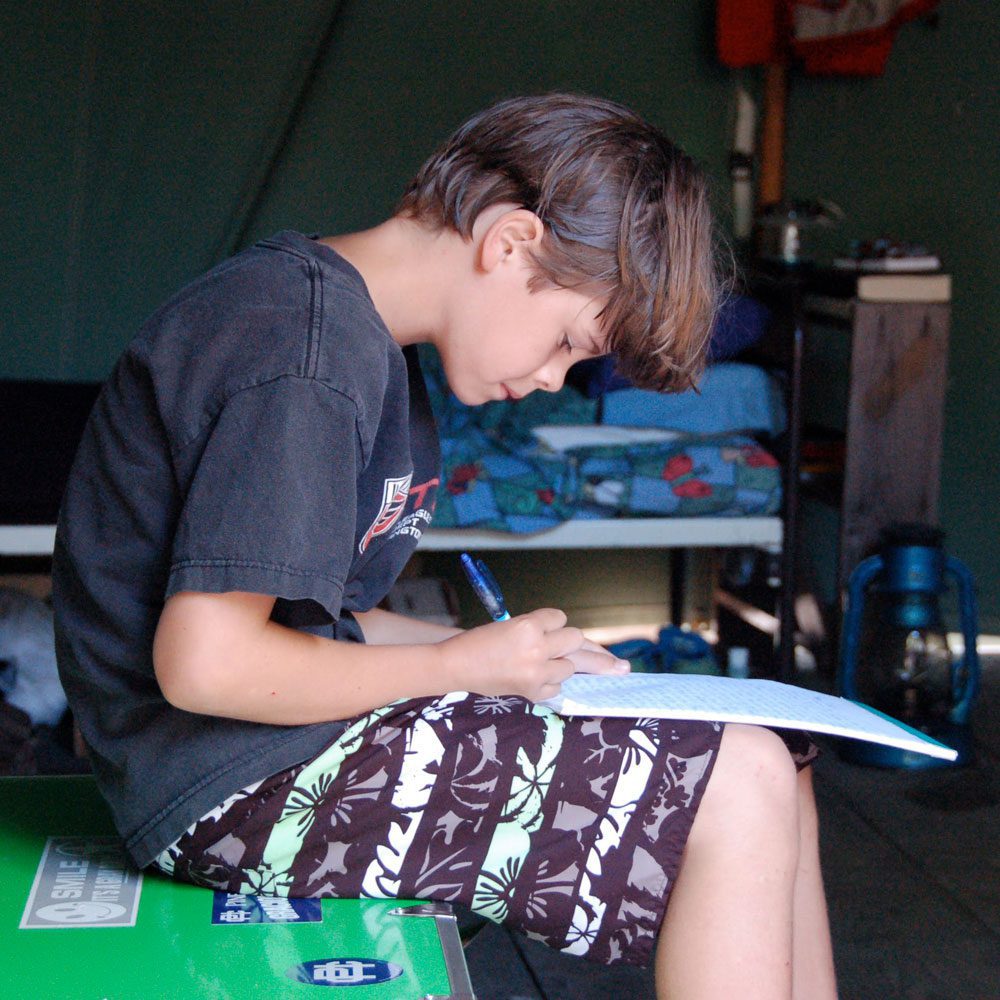 Pine Island Camp campers and counselors are part of a large network of alumni that spans far and wide, young and old. As you take Pine Island with you, please check in now and then to stay in touch!
"Coming back to Pine Island was an extremely powerful experience for me – to share such a wonderful experience with one's son, a whole generation apart, is truly a gift. It almost felt like I had never left. My kudos to all the people who have maintained this place and its traditions for so many years."
The Pine Needle, published every winter, is the annual newsletter of Pine Island Camp whose origins go back to the camp's earliest days. Since 2007, we have also been producing an on-line Mid-Summer Pine Needle. Produced entirely by Pine Island Campers in the middle of the camp season, it offers a wonderful glimpse into the spirit and activities of each Pine Island summer while it is in progress.
The following issues of the Pine Needle are available to download as Adobe PDFs. To receive the Pine Needle by mail, please contact us.
The Pine Needle February 2023
The Mid-Summer Pine Needle 2023
Some back issues of the Pine Needle and Mid-Summer Pine Needle are available as Adobe PDFs in the Pine Needle Archive below.
"It was here that I learned independence, improvisation in difficult or unexpected circumstances, and how to apply and value the eccentricity in myself and others. This is a rare experience that is hard to find."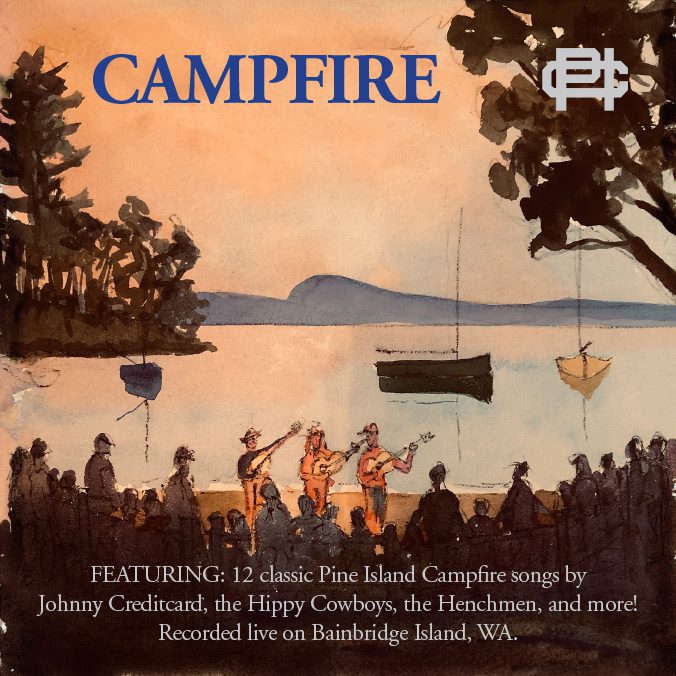 Album of Classic Campfire Songs for Sale to Benefit the Lovett Scholarship Fund!
At last, you can enjoy the fun of a Pine Island Campfire all year round! Campfire: The Album includes 12 great songs performed by Pine Islanders and professionally produced. This album was recorded, mixed and mastered at The Brickyard Studio (except for "I'm a Camper at PIC" and "Women at PIC") and produced by camp parent Johnny Bregar, who donated dozens of hours of his time to make this possible. Johnny's extraordinary expertise and talent were surpassed only by his patience. He and his wife Maura Ahearne and their two sons Toby and Jameson welcomed five of us to their home on Bainbridge Island, WA in October 2019, fed us all and made us feel at home. Many thanks also to Tom Yoder and John Alsop whose financial support made it possible for The Henchmen to come to Bainbridge Island.
ALL funds generated from album sales will go to the A. Sidney Lovett Memorial Scholarship Fund for Pine Island Camp. While the minimum price for the collection is $15, we hope that you will pay more in order to help more great families afford Pine Island for their sons.
Musicians
Mark Pierce: Lead Vocals, Acoustic Guitar, Electric Guitar, Bass, Backing Vocals
Sam Chester: Banjo, Acoustic Guitar, Bass
Johnny Bregar: Electric Guitar, Acoustic Guitar, Piano, Hammond B3 Organ, Drums, Bass, Backing Vocals
Pope Ward: Lead Vocals, Backing Vocals
Robert Brent: Lead Vocals, Backing Vocals
Ben Swan: Lead Vocals, Acoustic Guitar, Backing Vocals
Toby Bregar: Lead Vocals, Electric Guitar, Backing Vocals
Nicky Isles: Lead Vocals, Backing Vocals
Maura Ahearne: Backing Vocals
Edwin McCain: Lead Vocals (recorded in Greenville, SC)
Matt Morgan: Slide Guitar (recorded in Greenville, SC)
Corinne Alsop: Lead Vocals (recorded in New York City)
Natalie Burr: Backing Vocals (recorded in New York City)
The Henchmen: Pope Ward, Ben Swan, Johnny Bregar, Maura Ahearne, Jameson Bregar, Toby Bregar, Robert Brent, Nicky Isles, Mark Pierce
Song Titles
The Titanic
I'm a Camper at PIC
A Camper Named Sue
On the Cover of the Pine Needle
Tangled Up in Blues
Please Don't Bury Me
Should I Sail or Should I Row
Mountain Dew
We're Women at PC
Keep on Ridin' on the Tilt-a-Whirl
My Sweet Pine Island
Chicken Train
"He returned from each of the summers at Pine Island a more thoughtful, mature, and compassionate soul than when he arrived. There is no higher praise that I can offer than to share that result."
Send us your Life Updates and PIC Stories
Needlenews the Needlenosed Newshound wants to hear from you! Submit your life update or PIC story so that we can celebrate everything from new babies to professional achievements. These events may be shared in the next edition of The Pine Needle and/or on social media.